M+W Dental: PIM complements SAP
M+W Dental, founded in Frankfurt in 1947 with headquarters in Büdingen near Frankfurt, is the largest mail order company for dental consumables in the German-speaking European countries. Every year, more than 33,000 dentists and dental laboratories order from M+W Dental. M+W Dental's product portfolio includes 24,000 items presented on over 1,400 clearly structured catalog pages for dental practices and laboratories. The catalogs of M+W Dental are setting industry standards.
High-quality catalogs
The most important sales instrument of M+W Dental are their catalog mailings; the quality of their catalogs are key for the company's turnover. Because of the high degree of complexity and the large amount of different product groups, M+W catalogs had to be produced manually before the introduction of Sepia Alterra PIM.
Due to the expansion of the marketing channels to the eCommerce sector and because of the beginning of the company's internationalization this manual process was to be replaced by a solution for automated catalog creation. There was one central requirement for a potential catalog software: one data source should serve as many marketing channels as possible with an output at the highest level of quality.
Rolf Kersting, Head of Marketing at M+W Dental:
"In combination with Adobe Indesign, Sepia Alterra PIM provides complex catalogs in multiple languages. The advantages of the production with the Sepia Alterra PIM system are found in short production cycles, easy access by different departments and the high data quality."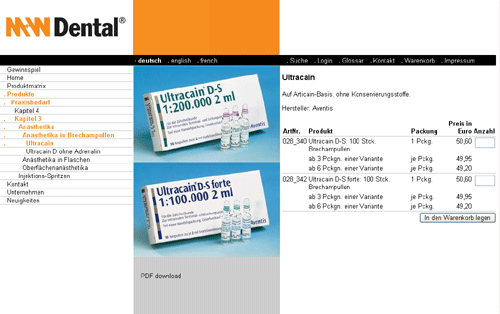 Fig.: M+W Dental – Product Preview in Sepia Alterra PIM
Consolidation of data sources
The second requirement M+W Dental had for their product data management was the consolidation of the data sources for product information maintained across the company. To fulfill this requirement, the existing combination of Word, Excel, text files and SAP export files was to be combined into a product data management system. Only through the consolidation of the existing data sources they are now in the position to provide product data in multiple languages for different sales regions.
Multilingual data for sales across Europe
A third crucial criterion for the optimization of sales activities is the Europe-wide availability of multilingual product information. In addition, all product information must be adapted to the market conditions of the sales regions and countries and made available on a timely basis. Successful international product marketing activities require accurately maintained multilingual information as a basis.
Connection to SAP as the master data source
M+W Dental has a reliable SAP environment that is capable to clearly map most business processes. Master data is created and maintained in SAP. The product master data exclusively consists of business-related information. This information will be in synchronized on Sepia Alterra PIM and processed in such a way that comprehensive information is created to serve as a point of reference for customers. In this context, the flexible configuration of Sepia Alterra PIM makes the connection of SAP a quite overseeable part of the project.
Integration of various shop systems via SOAP
As a central product data pool, an Alterra PIM system has to supply the entire eCommerce area of a company with current product data. As in the case of M+W Dental. The company operates shop systems in Germany, Austria, Switzerland, Hungary and France.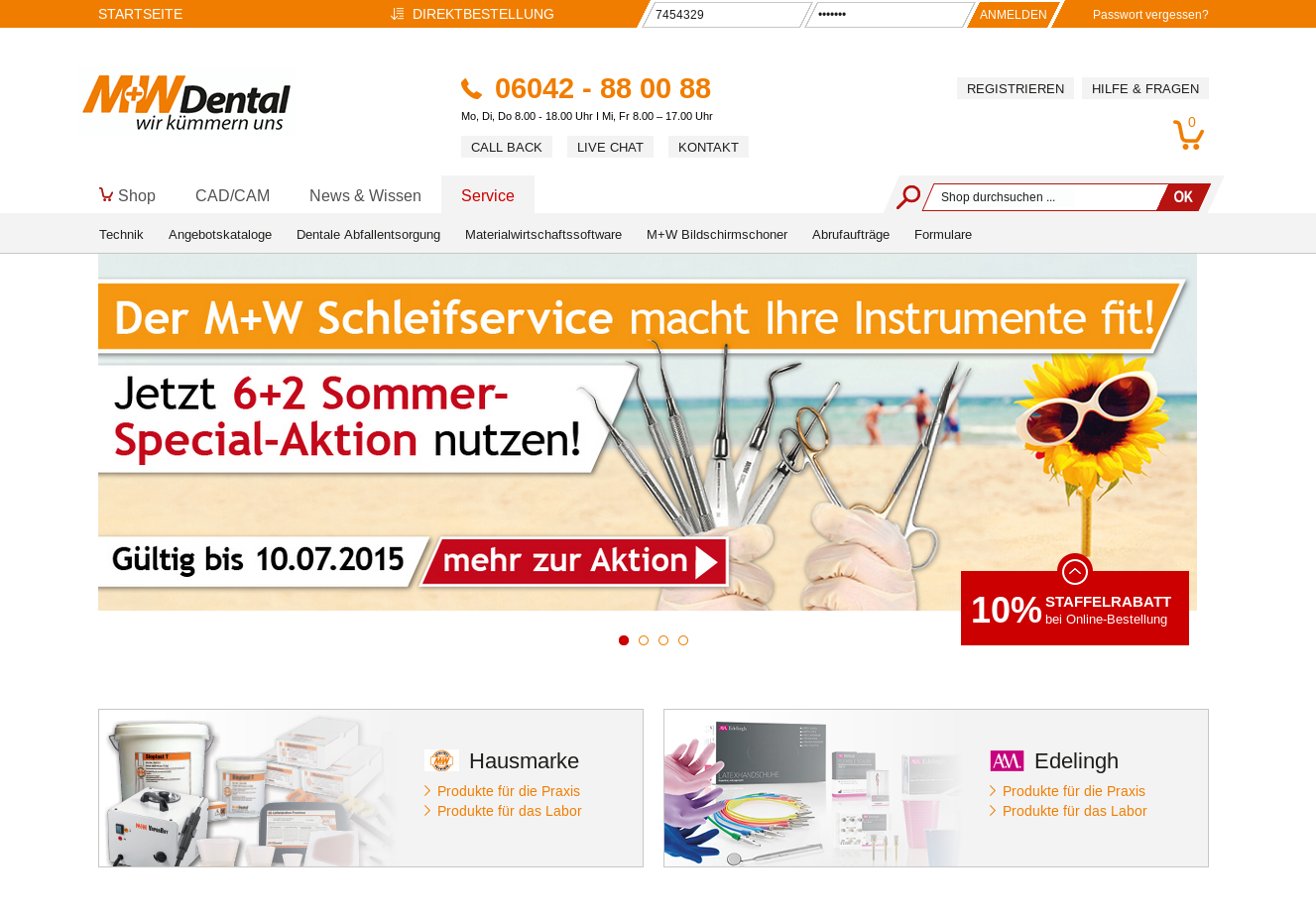 Fig.: M+W Dental shop on the basis of Magento Enterprise
All shops are centrally supplied with data from the Alterra PIM system. The connection takes place via SOAP (Simple Object Access Protocol). Shop log in to Sepia Alterra PIM and retrieve data either in real time or at specified intervals. In addition to the product data held in Sepia Alterra PIM, all systems are also provided customer-specific pricing data and discounts via SOAP.
"The solutions of Sepia gave us a big boost to productivity – and networked working has been considerably simplified due to the easy access via the web browser. We can only recommend Sepia Alterra PIM, especially for the international shipping trade." Rolf Kersting, Head of Marketing at M+W Dental