Amica Household Electronics – Data Exchange via BMEcat

About AMICA
For more than 50 years, Amica have been known for competence in the production and sales of large household appliances. Amica produce in four own plants with 2,400 employees and an annual production of approximately 2.4 million devices; their production volume reached € 306 million in 2009. Continuous product innovation and modern, environmentally friendly manufacturing techniques ensure high, internationally recognized quality standards.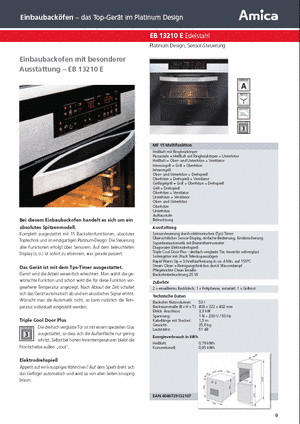 Amica product catalog for built-in kitchen appliances
Project objectives
To confirm their position on the German market also by observing highest quality standards in the transfer of product data, Amica Germany introduced a central product database. In addition to the objective to avoid redundant data management and have all product information available in its most current version, this was primarily about a uniform classification of all products according to ETIM and a standardized data exchange for trade purposes according to BMEcat 2005.
Project planning as partners
To achieve these objectives, a project team including members from the 3 parties involved – Amica, the system integrator Witthoff, and Sepia – was established. The content-related requirements for data management and data structuring were established by the competent product managers. The technical implementation was carried out by the system integrator Witthoff Multimedia. In the background, Sepia provided the required modules or configuration tools for all special technical requirements.
Implementation of Alterra PIM
90% of the planned functions could be set up using the standard modules of Sepia Alterra PIM. Only the configuration of so-called User Defined Extensions in the BMEcat export required some intervention by programming.Additional programming required for the project included:
configuration of a database view for data access via an Intranet information platform;
programming of the Intranet information portal by the system integrator.
Project duration
It took from the beginning of December 2009 to the beginning of March 2010 to complete the project. The system exported the first valid BMEcat 2005 with full ETIM classification in April 2010. In addition, the system was ported to Microsoft Server 2008 at the special request of the customer.
What will the future bring?
Once master data maintenance has been optimized in the system and the output of the standard exchange formats enabled, the possibility to use the product information for the production of Intranet information systems, websites and also printed product catalogs shall be implemented in a second step.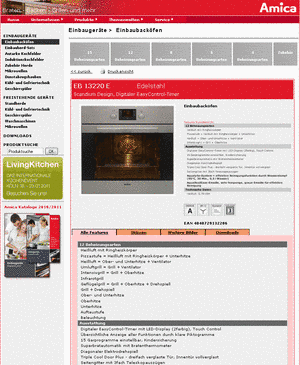 To make use of the data, the system integrator is provided both a Typo3 interface and an offline data pool for the generation of an Intranet portal.