Mechanical engineering company Hydrokomp optimizes its sales activities with the help of Product Configurators
HYDROKOMP GmbH is a supplier for the international mechanical engineering and tooling industry. HYDROKOMP designs, manufactures and distributes high-quality coupling systems, rotary couplings, clamping technology, and machine elements for industrial applications.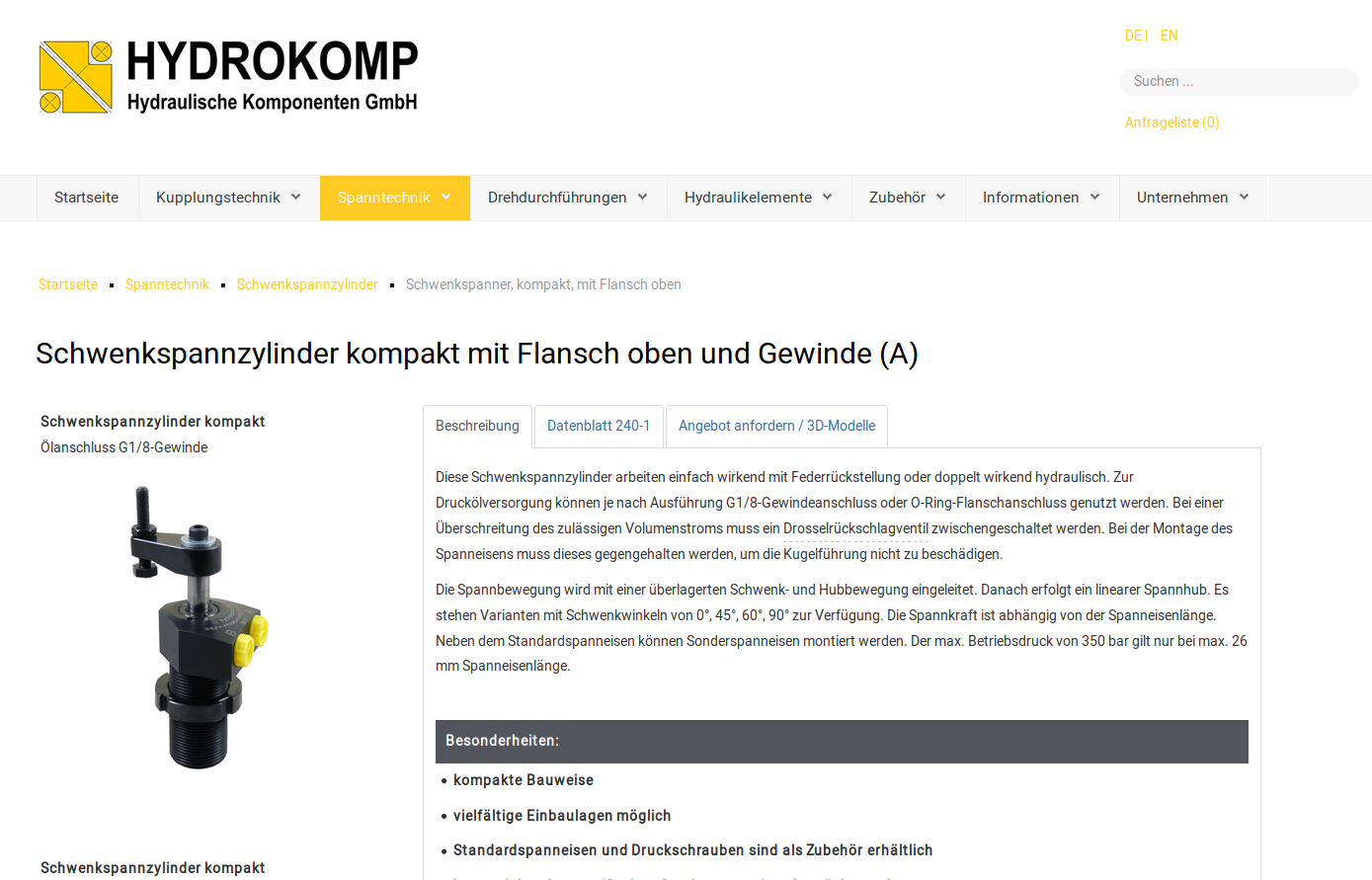 Hydrokomp's components are installed in production machines and equipment. When planning such systems, designers use CAD data obtained from the manufacturer of the individual components. Some manufacturers publish their design data on portals such as Cadenas' "partcommunity.com". Hydrokomp were at times using Web2cad, a rather expensive portal solution. However, the costs were clearly too high if compared to the benefits.
Felix Freund, Sales Manager at Hydrokomp, said: "Also the presentation together with competitors on one platform was anything but ideal. Due to a lack of alternatives, the CAD files have since been offered on our own website. Although this solution was used by some customers, it was not the best possible solution for winning new customers. To download the CAD files, customers either had to know the item number or combine it themselves using the order number key on the respective product data sheet. Price and delivery inquiries had to be submitted by phone or e-mail. The process was complicated, error-prone and time-consuming."
Reorientation of online activities to web-based product configurators
Against the background of digitalization and the reorientation of online activities, the company decided upon a new approach: a technical solution based on the Alterra Variant Configurator should be used to increase the effectiveness of the sales organization. Alterra Variant Configurator (Alterra::VC) is a software plugin that runs fully integrated into an existing website, allowing you to configure any product. Existing data can be imported conveniently. So why laboriosly maintain your data on a third-party portal when better quality and functionality is possible via your own website?!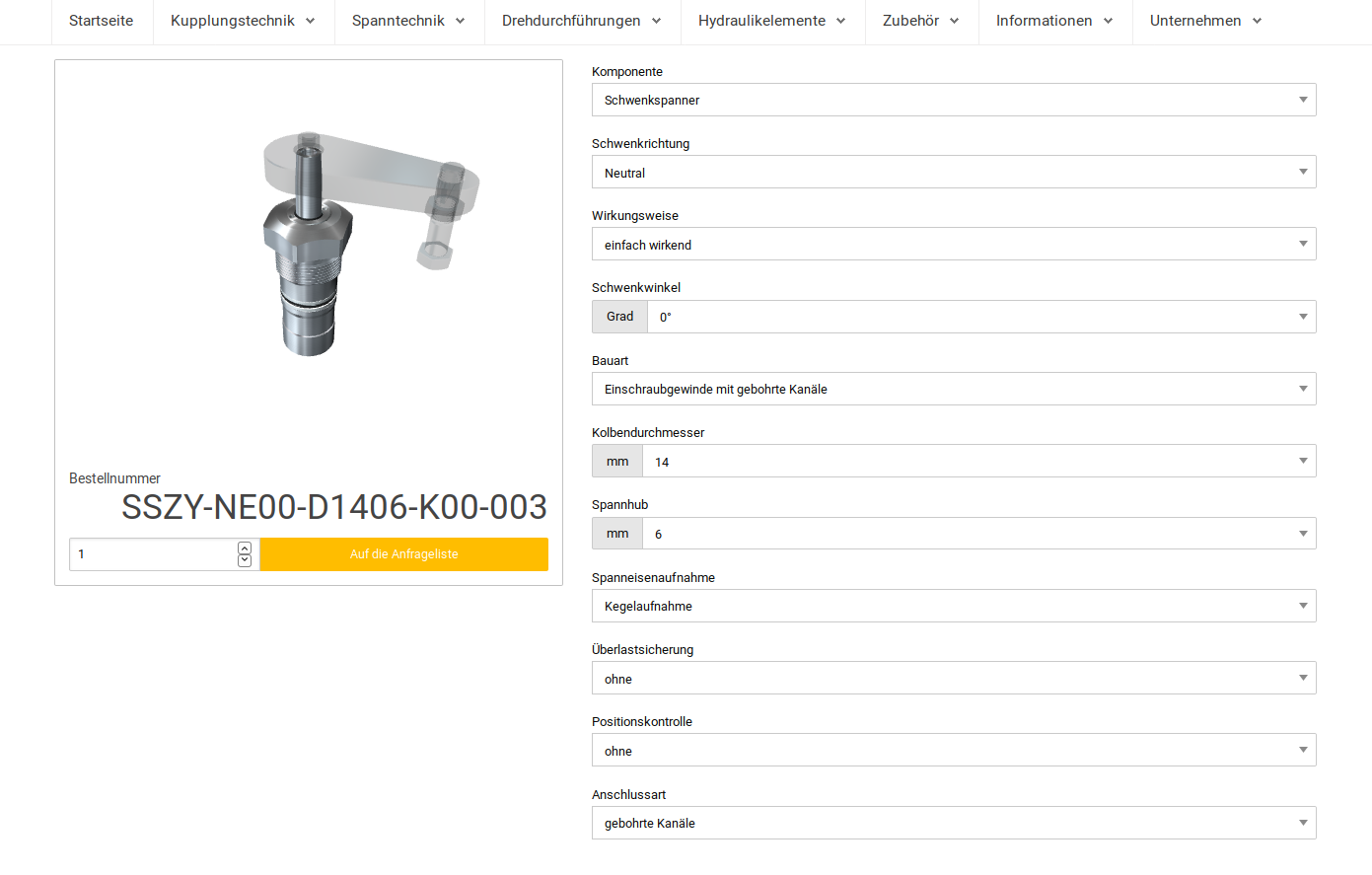 Keep your product data and sales contacts in your own hands – become independent
The benefits of such a self-operated solution are obvious:
Own data on your own website.
LEADS are known only to you, there is no intermediary portal operator.
SEO activities can be controlled by yourself. No third-party dependency.
Modern presentation of products seamlessly integrated into the website.
The variant configurator is extremely powerful: even the most complex configurations are possible.
Products can be displayed, rotated and zoomed directly in highest quality in 3D.
Outstanding real-time visualization in 3D.
Cost-effective operation through open web standards, direct support by the software manufacturer.
How does the system work?
The operator of the HYDROKOMP system sets up master products and configuration parameters. The properties of the master product are preset for the website. The result is a sample variant. The potential customer can adapt this variant to their needs. Item numbers are "calculated" live during configuration. 3D data, CAD data, and data sheets are generated exactly according to the desired configuration. In configurations where only certain parameters are important, documents and drawings corresponding exactly to these parameters are offered via a "best match" function. After successful configuration, the user puts the product into the shopping cart, thereby initiating a purchase request.
Also inventory items are recognized by the system
For frequently requested products it makes sense to keep a certain number in stock. The system not only works for items that are to be manufactured specifically, but also recognizes products that are listed as inventory items. For such articles, even existing information material is offered directly for download. Inventory items are detected using the item number stored in the system, which is matched by the configurator in real time. This allows the customers to find out directly whether their items are available from stock during the configuration process.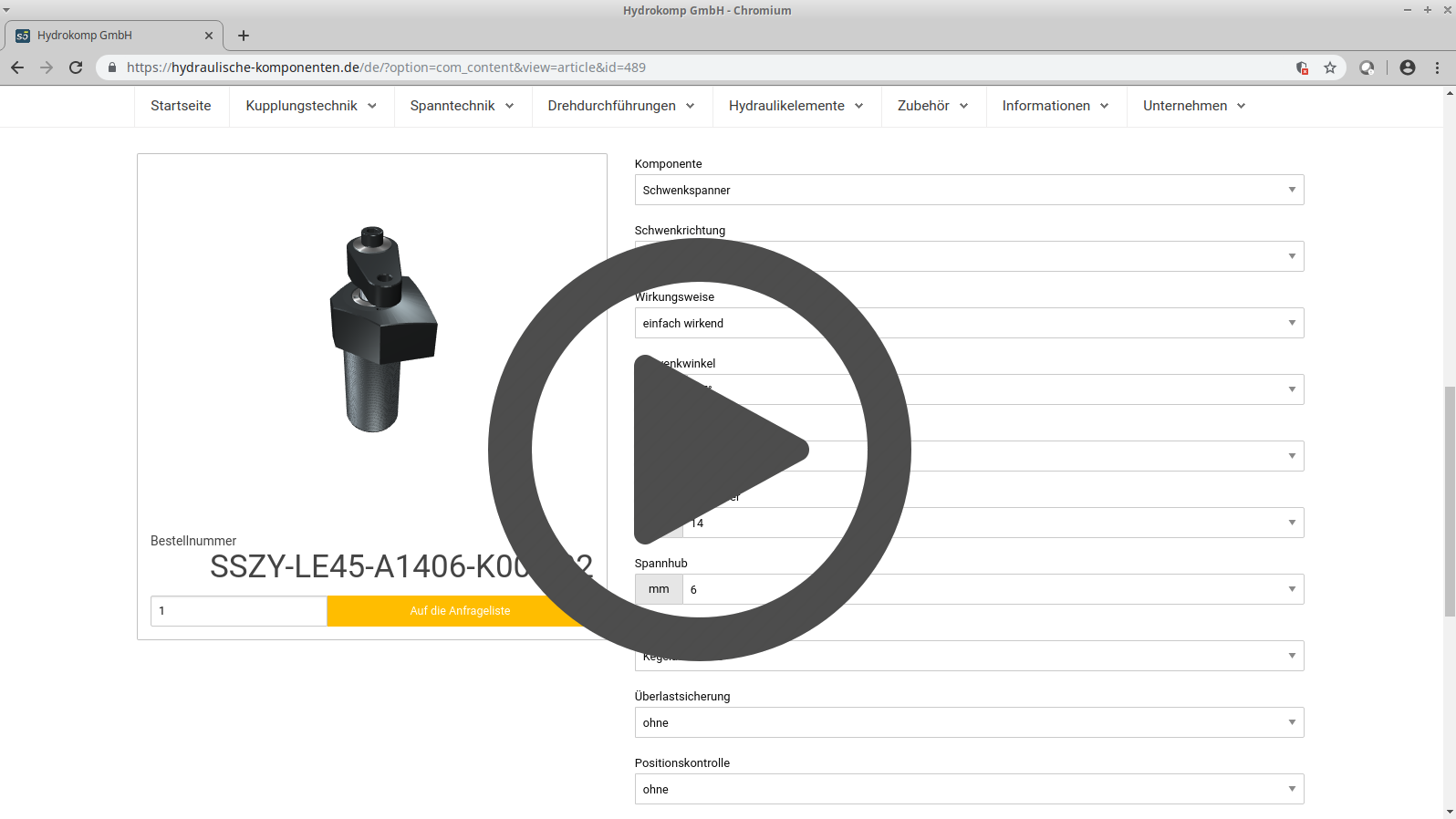 Hydrokomp as operator of the Configurator: only benefits!
The benefits for Hydrokomp are impressive: easy-to-use maintenance masks for the configuration parameters make setting up the system a breeze. If bottlenecks occur in product data maintenance, a data input service can be added. Configurator and shopping cart system can be easily integrated into the existing website. The variant configurator runs directly integrated into the existing website. The configurator plugin is available for any content management system. The connection between web content and configurable products is ensured by transferring parameters from the web page to the configurator and vice versa. Example: A customer reads a product description that was entered via the WebCMS and can jump directly from here to the corresponding product configuration with one click, controlled by the item number of the described product.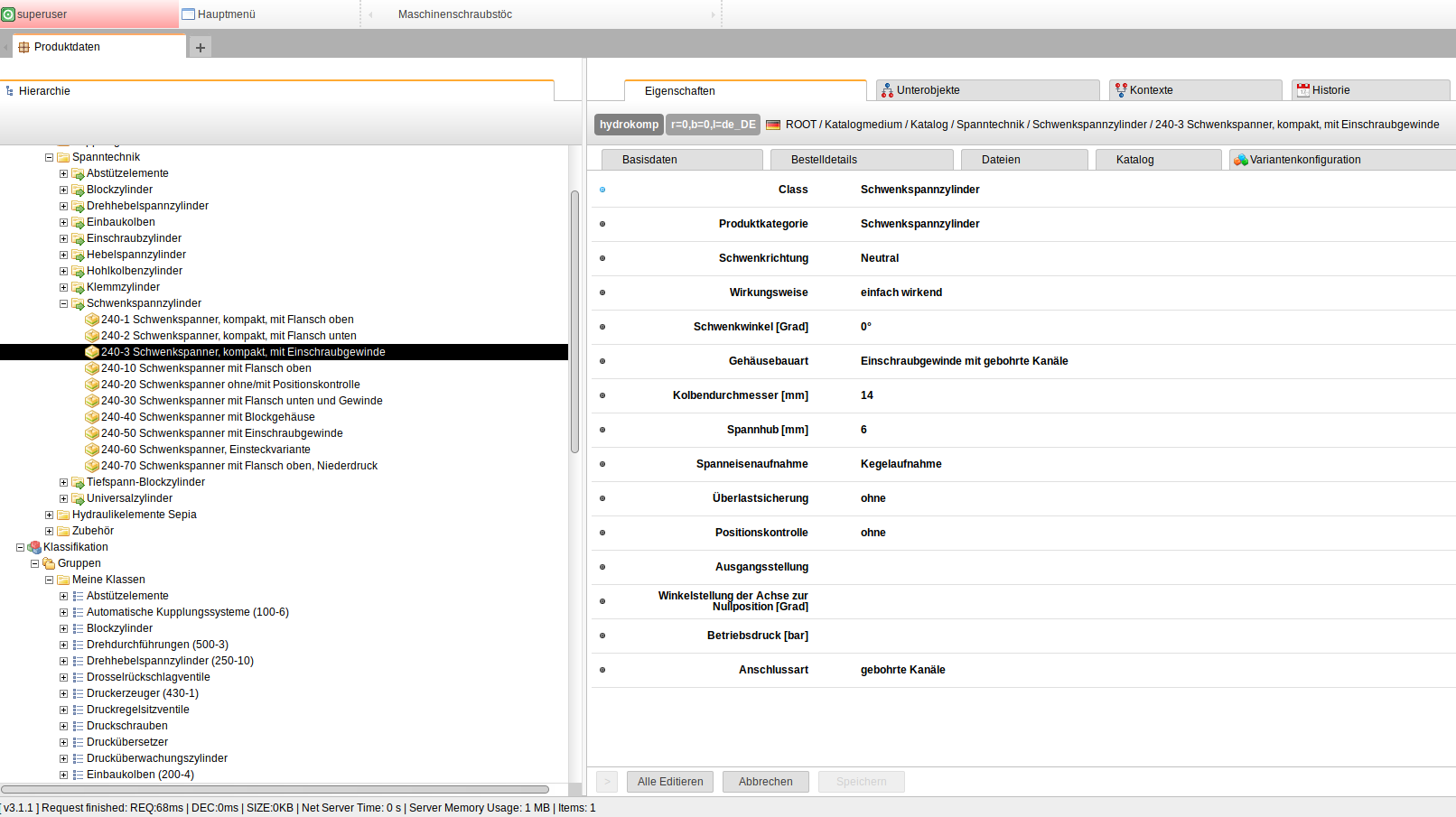 Inquiries to your technical sales staff directly from the configurator
Sales inquiries are generated directly via the configurator. A corresponding inquiry component or shopping cart is included in the system. In this way, inquiries for the configured product can be sent via the shopping cart or the inquiry module. The shopping cart works for any number of products and is integrated into the existing company website or other online systems you operate. All these components are system-independent. No matter which content management system you use, the configurator and shopping cart can be added to any system. Even suitable accessories and spare parts can be offered to customers via the configurator.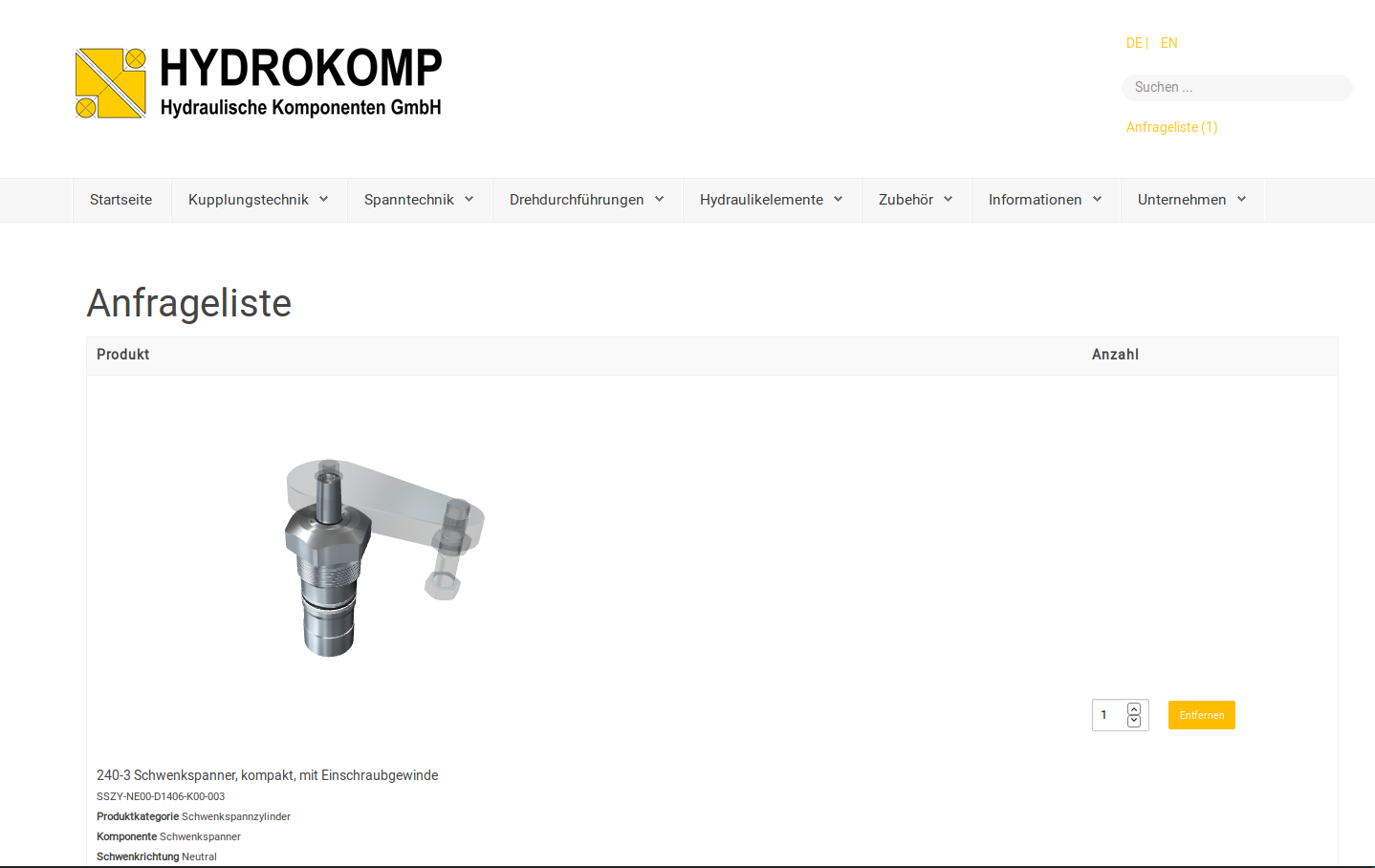 Conclusion: Increased sales through efficient customer acquisition
The web-based Alterra::Variant Configurator is ideal for mechanical engineering companies that manufacture and sell a high proportion of parts with individual parameters. Using the Web Configurator, you can address product developers who are looking for very special components and have previously had difficulty finding them through product parameter research or lengthy personal discussions with potential suppliers. Your new customers find or configure the desired component with a few targeted clicks on your company website. Your sales department directly receives a very differentiated inquiry and can respond efficiently. Sepia helps you to extend your reach enormously. Set yourself apart from the competition and gain lots of new customers – even with a smaller sales team!