Product Information Management – Home & Bathroom Accessories at WENKO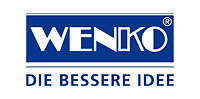 With over 300 product innovations every year, WENKO is a leading provider of home and bathroom accessories. WENKO products can be found worldwide in the portfolios of mail-order companies, major DIY stores, in almost all department stores and hypermarkets, in furniture stores and in a large number of online shops.
Situation before the introduction of Product Information Management
Prior to the introduction of Alterra PIM, WENKO already had a PIM system (mediando) in place that featured a part of the requirements for such systems. However, there was considerable dissatisfaction concerning the usability, flexibility and performance of this system. The sum of the problems ultimately resulted in a lack of acceptance within the company. Therefore, WENKO put particular emphasis on these factors when they were looking for possible successor systems – and after a thorough selection process made a decision in favor of Alterra PIM.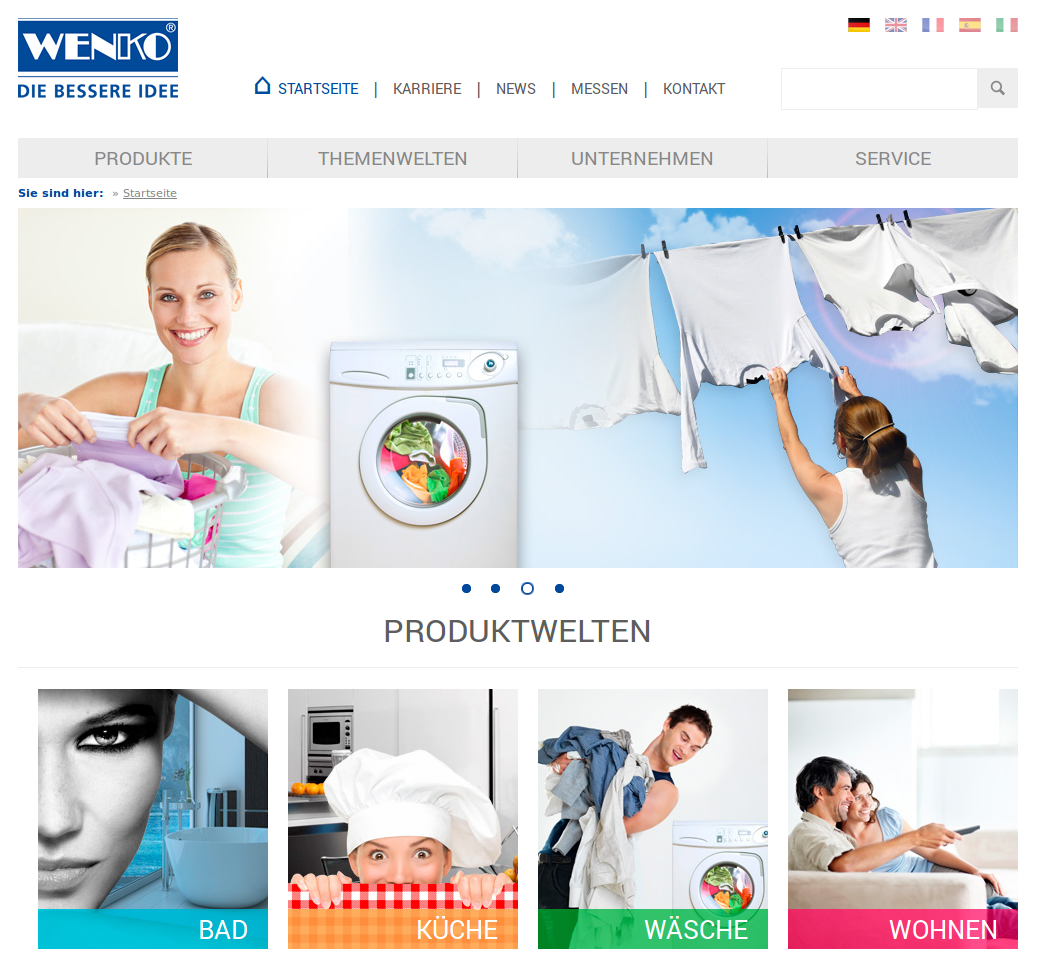 Product Information Management for bath and home products at Wenko
Requirements for Product Information Management
Depending on the sales channel – traditional retail, mail order or eCommerce – WENKO use different workflows to manage their products. This relates to the creation of articles, proposals or presentations, and also to the data outputs used for catalog printing or XML exports for web shops. Alterra PIM shall meet the requirements of all distribution channels while helping to bring these channels closer together in daily work. WENKO maintain their articles in several languages; maintenance shall be limited to language-based text modules.
Special features for special needs
Since the company has already been working with PIM systems for years, expectations concerning the capabilities of a PIM system were very high at WENKO. Here is a selection of the functions performed by the system in daily operation:

* User management with Web Single Sign-on via Microsoft Domain Controller
* User group definition via LDAP
* Copies of articles and inheritance from product master to product variants
* Hierarchies for categories of goods
* Grouping of product variants
* Workflows for different distribution channels
* Dashboard with search feature and result lists
* Creation of own customer-specific PHP plug-ins...
SAP and PIM system in perfect combination
SAP is the leading system for the creation of articles. That means, to obtain a valid article in the PIM system, the corresponding master data must be obtained from SAP. Nevertheless, it must be possible to create an article and assign an item number and add content within the PIM solution before the data is obtained from SAP. As soon as the data from SAP is obtained, it is automatically merged with the article and the article can be used, for instance, for proposals or web shops.
Extensive set of image data for the perfect presentation of products
Extensive media database
At WENKO, the web-based media database is the universal solution for the management of product-related data including images, text modules, documents, graphics and audio and video files. The data always relates to an article, a master, a group or a hierarchy folder.
Automatic catalog production out of the PIM system
The PIM system is capable to create catalogs, either directly or through seamless integration with Adobe InDesign. With Alterra PIM, catalog creation is fully automatic: after selecting suitable articles, catalogs can be created at the click of a button.
Exports for all distribution channels
A company like WENKO that develops over 300 new products every year and has to prepare the pertaining data for various distribution channels, has highest demands with respect to the flexibility of the data export. The Alterra PIM system creates different channel-related data exports depending on the distribution channel (retail, mail order or eCommerce).
Reliable qualified service
Finally, the after-sales service around the system and the system's reliability are crucial criteria for enterprise customers as WENKO. A PIM system for worldwide use requires an excellent technical support with very short response times. The Sepia support team guarantees the support of the company's IT team at the highest technical level. The system is running with an uptime of almost 100%.