Typo3Connector
Showcase products using Typo3 CMS
TYPO3 is a free open-source Content Management System suitable for enterprise portals on the Internet and on intranets. It offers full flexibility and scalability through a large number of existing interfaces and plug-ins – such as Sepia Typo3Connector.
The "Sepia Typo3Connector" plug-in combines the TYPO3 open-source Content Management System with your installation of Sepia Alterra.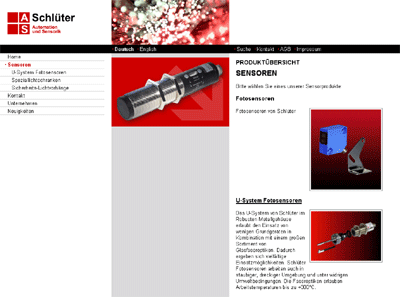 Fig.: Schlüter Automation – implemented using Typo3 and Typo3Connector
If you maintain a website implemented with Typo3, the plug-in offers you the possibility to integrate objects (e.g. products) and properties (e.g. product data) that are managed in Sepia Alterra into your website. To do so, the plug-in provides 3 concurrently usable services:
Generation of a navigation structure:
From the hierarchical structures that you can create within Sepia Alterra, you can generate a user-friendly navigation structure, which seamlessly integrates into your existing website.
Please click the image to enlarge.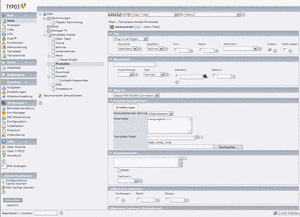 Typo3Connector plug-in for access to PIM data
Output of objects & object properties:
The objects – that can be selected via the navigation structure – can be visually displayed together with their properties. A fully functional HTML template system offers extensive options for visual adaptation.
Output of image data:
Alternatively (or additionally) to the full range of properties of your objects, the plug-in also allows you to retrieve and display special image data stored in Sepia OMS.

Download Typo3Connector


Documentation for Sepia Typo3Connector

View article as PDF
Movie: Typo3Connector
This is a translation test box for the english version.